Commercial Traffic Violations Attorneys in Bakersfield, California
Keep a Clean Driving Record
Hire a CDL Lawyer to Fight for You in Bakersfield & Lamont, CA
Traffic violations are tough for everyone, but they can be especially damaging for a commercial driver. When trucking is your livelihood, you can't afford to have a traffic violation on your permanent record. Reach out to an experienced CDL lawyer at the Underwood Law Firm in Bakersfield, CA.
With years of dedicated service within traffic law, your commercial traffic lawyer has the skills and knowledge necessary to build your case and challenge the charges against you. Call the Underwood Law Firm to speak with a CDL lawyer about your situation in the Bakersfield & Lamont, CA area.
Get Personalized and Compassionate Legal Representation from A Commercial Traffic Lawyer
The Underwood Law Firm handles several successful commercial traffic cases every year.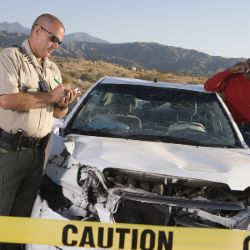 Your commercial traffic lawyer can defend you against the following charges:
Traffic tickets

Speeding

Scale violations

Accidents

Reckless driving

Illegal lane changes
Don't let one mistake or faulty charges disrupt your career and your future. Contact us today to schedule a consultation with an experienced CDL lawyer serving Bakersfield & Lamont, CA.